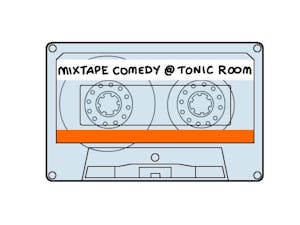 Doors at 7:30PM // Show at 8:30PM // 21+
Harmonica Dunn Presents:
MIXTAPE COMEDY at TONIC ROOM
Featuring:
Spencer Higginson
Tina Arfaee
PREACH
Meghana Indurti
Tiara
Ruth & Elaine
Hosted By: Max Thomas
Like Mixtape Comedy On Facebook <3
Follow Mixtape Comedy On Instagram <3
This event is free, but please consider bringing a donation in the form of books or art supplies to help empower the members of the Primo Center For Women & Children.
About the Primo Center For Women & Children:
The mission of the Primo Center is to empower women and children to become productive, responsible, and independent members of their community
ABOUT FAMILY HOMELESSNESS -139,000 people living in Chicago are homeless or at risk of homelessness. That is 5% of the entire population of the city of Chicago and one of the biggest predictors of homelessness as an adult is residential instability as a child.
A single parent, most often a mother, heads 85%-90% of homeless families. More than 90% of homeless women are impacted by trauma.
For children, homelessness impacts their physical, psychological, and emotional well being.
The lack of affordable housing and poverty is a global problem.
PRIMO CENTER'S PURPOSE - The Primo Center for Women and Children is committed to breaking the cycle of intergenerational homelessness and poverty. It is an innovative and results-oriented organization that provides both transitional and permanent housing solutions, as well as trauma-informed mental health services to homeless women and their children. The Center's Family Leadership Institute empowers families to thrive independently; and it is regarded as one of the most trusted programs in the city of Chicago.
PRIMO CENTER'S IMPACT - Over the past six years, the organization has experienced major growth and success in becoming a thought leader in this area.
Transitional housing grew by 900% from 22 beds to 187 beds for families. The Primo Center is now one of the largest providers in the City of Chicago.
Primo Center opened its first permanent housing program in 2013. The center serves approximately 100 units of scattered site permanent housing on the south and west sides of Chicago.
90% of our families in the Interim Housing program are stabilized in their own permanent home. This is in comparison to an industry standard of 55-65%. 100% of our families in Permanent Supportive Housing program maintained housing. Fewer than 5% ever return to homelessness, again exceeding the industry standards.
100% of our families leave our housing programs with an income and benefits, including employment.
More than half of our mothers and 60% of our children reduce traumatic stress
For more information on the work that PCWC is doing for women and children struggling with homelessness in the city of Chicago, or to make a financial contribution, visit them at www.primocenter.org.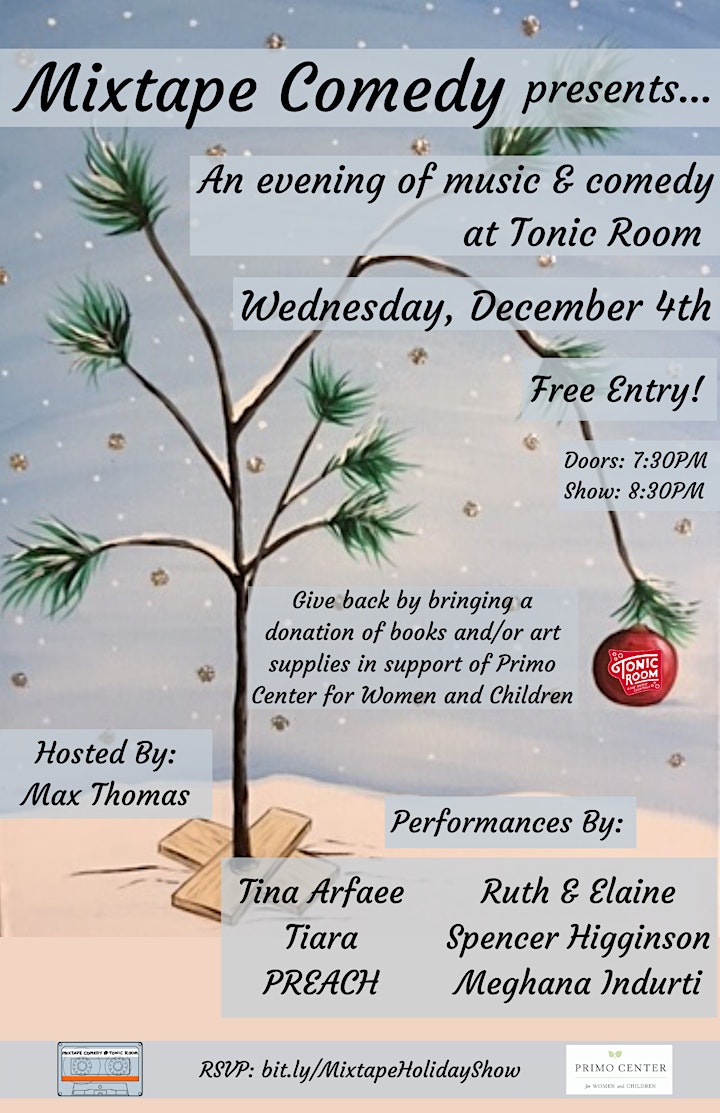 Venue Information:
Tonic Room
2447 N. Halsted
Chicago, IL, 60614