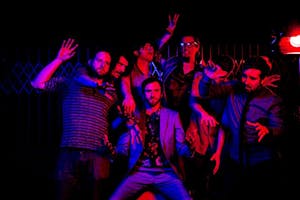 Presented By Harmonica Dunn
Gramps the Vamp
Telesonic 9000
Doors at 8PM // Music at 9PM // 21+
Harmonica Dunn Presents:
GRAMPS THE VAMP'S KRAMPUSNACHT
w/ Telesonic 9000
Gramps The Vamp is a post apocalyptic dance party, a convergence of tight grooves and heavy thrashes, of heroic themes and villainous dirges, a bardo between the tried and tested styles of the past and the unknown frontier of the future. This adventurous Chicago based group has been exploring the dark and strange corners of groove based music since 2011, corralling its eclectic influences (soul, psych-rock, funk, afrobeat, balkan brass, metal, ethio-jazz, and the avant-garde) with a unifying retro horror film aesthetic. A stew is brewing… with fat horn lines, spooky keyboard melodies, surfy guitar riffs, tight bass grooves, wild drum beats and a grand cinematic scope. You won't know whether to dance or let out a primal scream… why not both?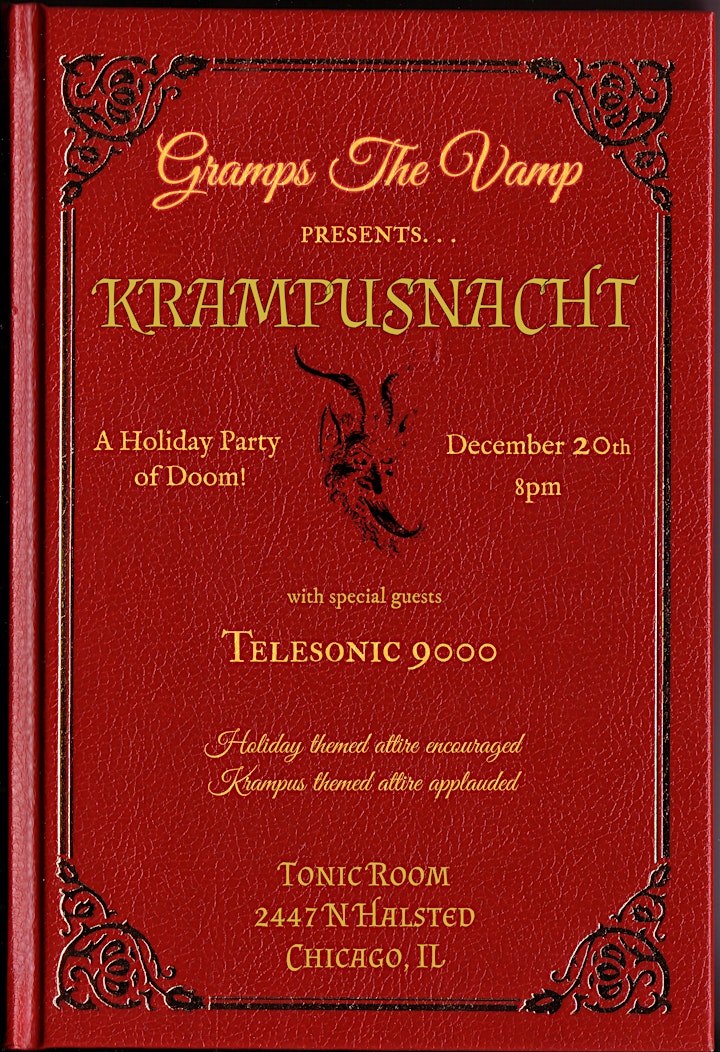 Venue Information:
Tonic Room
2447 N. Halsted
Chicago, IL, 60614